Zurück
UK, Schweden 2012, 93 min
Mitwirkende
Jaque Fresco
Roxanne Meadows
Nadya Cazan
Maya Borg
Crew
Regie: Maja Borg
Buch: Maja Borg
Produktion: Sonjy Henrici
Kamera: Maja Borg, Minttu Mantynen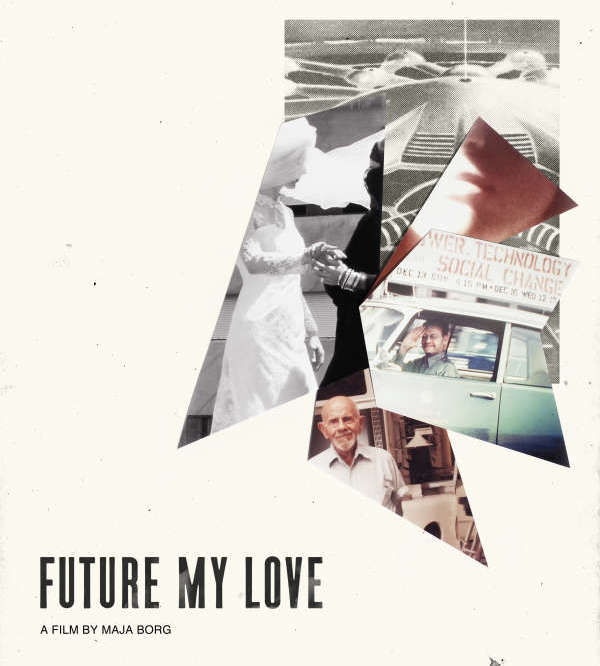 Future My Love is a thought provoking and visually arresting film, beautifully documenting society's worrying relationship with consumption and hailing Maja Borg as a documentary filmmaker to watch.
What's it all about?
Directed by Maja Borg, Future My Love is a poetic and philosophical documentary, channelling and exploring society's search for freedom in the midst of an ongoing cycle of war, poverty, recession and political uncertainties. Intercutting archival footage with modern-day clips, the documentary film compares the state of today's cultures and societies with that of a radically different economic and social model presented by 95 year old futurist Jacque Fresco, almost 70 years ago.
The Good
In this feature debut (which was born out of her short film, Ottica Zero), Maja Borg demonstrates her unique and audacious talent for bold and experimental filmmaking and her effortless capability of addressing such weighty topics in a cohesive and engaging manner. The film itself is constantly arresting, thanks to Minttu Mantynen's beautiful cinematography and the editing by Patricia Gomes and Colin Monie is smooth and refined. Finally, Per Storby's instrumental soundtrack works wonderfully, reacting to every piece of footage and subject manner suitably and gracefully.
The Great
It's truly fascinating (and not to mention eye-opening) to watch and listen to Fresco confidently share his radical and astute views on modern day lifestyles and, as he discusses his idealised model on what modern day life should be like in great detail, it becomes slightly shocking and shameful to think that we've all ended up this way. Arguably, Future My Love can occasionally be repetitive with its argument, but nevertheless, it's undeniably persuasive and the poetic style remains engaging throughout.
Worth seeing?
Bold, beautiful and educational, Future My Love is a thought provoking and stylishly experimental piece of art that showcases Maja Borg's unique capacity for filmmaking and cements her as a talent to watch. Recommended.
Review by Jennifer Tate, The ViewLondon Review
Trailer
Links
Wikipedia Artikel über den 100 jährigen Jacque Fresco und sein Venus Projekt
Website zum Film
Review im britischen Guardian
Review im Evening Standard
Fotos